My family and I have always been avid movie-goers. Friday nights were reserved for PVR popcorn, recliner seats and the latest Bollywood or Hollywood flick.
When I was 11, we went to see 2012, an apocalypse movie directed by Roland Emmerich. I remember feeling a sudden excitement when there was a short scene set in India. I couldn't believe that a Hollywood movie could have a scene set in India, let alone a brown person in it.
I looked at Jimi Mistry's character Satnam in awe. During his two minutes of screen time, he became my favourite character. After all, he was the first physicist to discover that the sun was releasing massive amounts of neutrinos which were heating up the Earth's core, causing the events of the extinction-level disaster.
I still remember it clearly because I recited it to all my friends in school the next day.
As for the movie, Satnam and his family die with millions of other Indians in a tsunami when a promised assigned robotic shuttle never arrives to pick them up. And much like that robotic shuttle, 11-year-old me, who is now 21-year-old me, is still waiting for real South Asian representation.
The instant American response to this statement would be, "Yes, Apu (The Simpsons)was a mistake, but things are changing, especially, with Netflix's Indian Matchmaking and Never Have I Ever."
To this, I argue that not all representation is good representation. And representation specifically made for the white gaze does not truly achieve much for the community being represented.
Indian Matchmaking
Let's talk about Indian Matchmaking, a Netflix documentary series which follows matchmaker Sima Taparia as she guides clients through the arranged marriage process. Her clientele ranges from wealthy Indian young adults to rich Indian Americans. Most Hindu, of course. God forbid, we represent a Muslim couple.
The show depicts the very large arranged marriage industry and yanks the veil off on just how casteist, racist, sexist and classist the whole business is – in India as well as within the Indian community in the US.
Many viewers have been extremely appalled at the casual use of bigoted language and accused Indian Matchmaking for glorifying the process. Others complimented the show for exposing some harsh truth of what happens in the name of marriage within the Indian community.
I don't know if it was the royalty-free-tabla-music aspect of the soundtrack or several shots of Hindu gods and religious festivities, but within the first 20 minutes, I knew I was not the audience for the show.
White people were. Indian Matchmaking not only strengthens every stereotype South Asians have been fighting against for years, but also adds some new fun ones to the white dictionary.
---
Also read: 'Indian Matchmaking': A Regressive and Cringeworthy Ode to Arranged Marriages
---
At the end of the first episode, as the credits took over the screen, my hypothesis was confirmed. The show had four executive producers, namely Smriti Mundhra, Eli Holzman, Aaron Saidman and J.C. Begley.
And just as the names would probably suggest, Smriti Mundhra is the only South Asian on the list of executive producers. Holzman and Saidman are both white men, and all of them are American.
This show was essentially made by white people, for white people but about brown people. We all know how much white people love a good Bollywood dance number, henna and fun Ganesha statues.
Never Have I Ever
Moving on to Never Have I Ever, a teenage high school drama/comedy that follows the life of Devi, a first generation Indian Hindu (naturally) kid. Don't worry though, she has an Asian friend and a gay black friend. The popular kid is half Japanese, and his adopted sister has Down's Syndrome. None of these characters have much of a personality, but they all are great tokens for every minority group.
Devi has a cousin, Kamala, from India who lives with Devi and her mother. She is an international student in the US who is being forced into an arranged marriage. But of course, as the deprived, naive, unaware Indian that she is, she derives her strength from watching Betty from Riverdale stand up to her mother – as though she's never seen a Bollywood or countless shows on OTT platforms ever before which included such a storyline. The show makes it seem that Kamala had no access to fun and pop culture till she got to the US.
---
Also read: Review: Never Have I Ever… Seen so Many Stereotypes in a Show
---
What I believe happened here is this: Hasan Minhaj created a show for a global audience without shying away from his South Asian background, Kal Penn made a successful career acting, not "acting Indian", just acting. Now, suddenly all of Hollywood wanted to capitalise on how "being brown" is the new trend.
'West's idea of South Asia'
But instead of giving South Asian characters a stronger voice, Hollywood realised that white people enjoy watching South Asian content that adheres to their idea of what South Asians are whereas South Asians are just so desperate to be represented that even if they hate the way they are being represented, they will still watch it.
I'm guilty of this too.
The biggest problem with American and South Asian American filmmakers who make content specifically about the South Asian experiences based in South Asia is that they are not willing to show you a multidimensional narrative. When one makes a film about a culture different from America for an American audience, the audience tends to automatically assume that the thoughts/struggles/beliefs of the central character is that of the entire culture, thus creating or perpetuating stereotypes within this culture. Which is why it is so important to depict different characters from different backgrounds.
There is nothing wrong with addressing the socio-economic issues that exist within the South Asian community. However, there is a problem when that issue is highlighted as a "third world problem" for the white gaze.
Made in Heaven
An Indian TV show on Amazon Prime, Made in Heaven, addresses the issues of sexuality, classism, religious discrimination, casteism and sexism that comes with the elite wedding culture in India.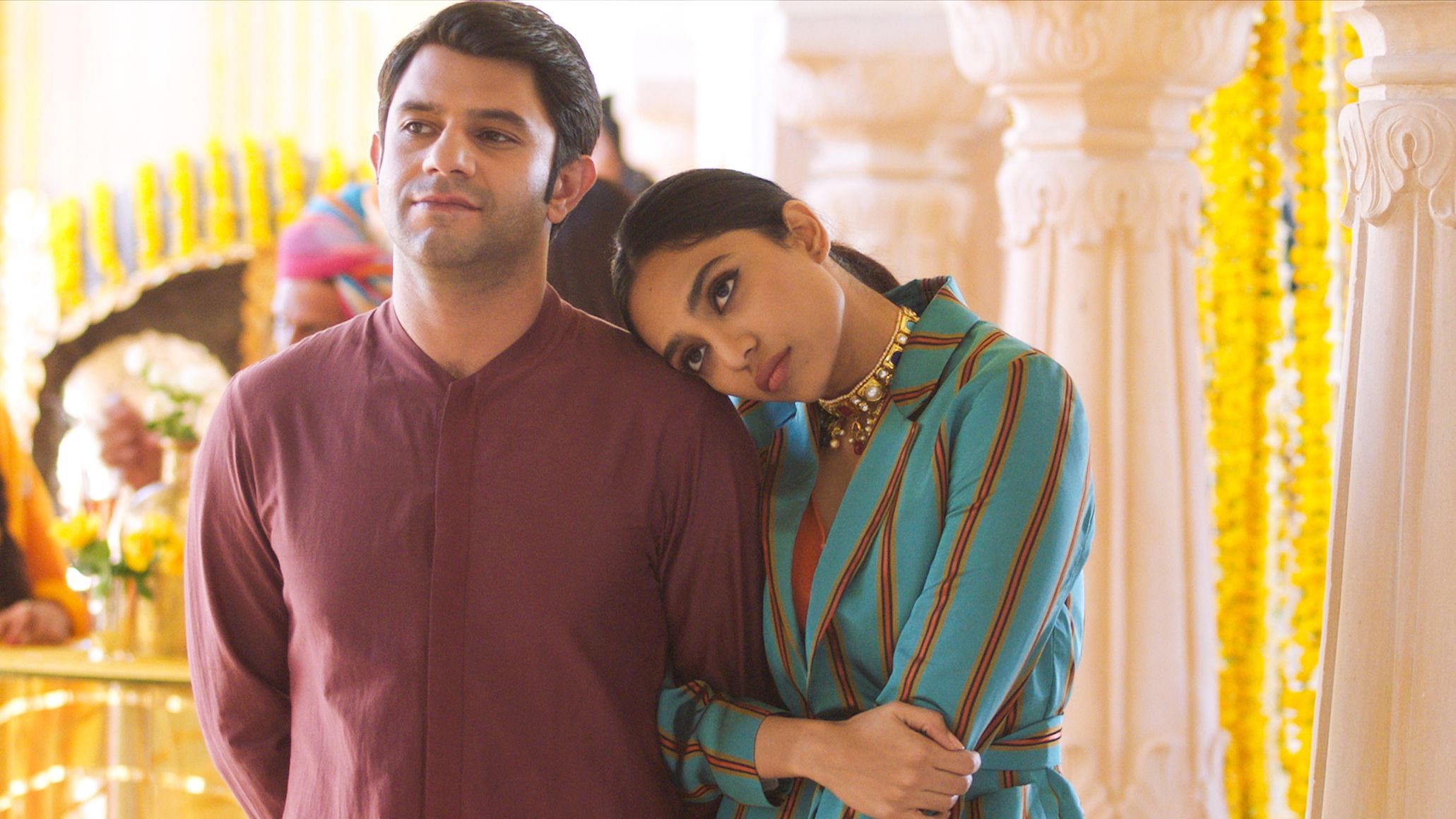 This show succeeds in everything Indian Matchmaking tries and fails to do. Understandably, both the shows are drastically different in plot, format, representation and style. But they are also drastically different because the makers of Made in Heaven are Indian women, and the makers of Indian Matchmaking are American.
---
Also read: 'Made in Heaven': The Dark Story of India's Elite, One Wedding at a Time
---
Moreover, South Asian representation in American media is strictly Indian Hindu representation when in reality South Asia covers India, Pakistan, Bangladesh, Nepal, Bhutan, Sri Lanka, Maldives, Afghanistan and Myanmar.
I am still waiting for the day South Asians are just represented as characters rather than caricatures in American media. But I am also waiting for the day, we, as South Asians, recognise that we are making incredible content right here at home that deserves global recognition.
And the sooner we flood over to watch those films and TV like we did for Indian Matchmaking and Never Have I Ever, the sooner we create our own representation.
Satnam in 2012 already had the research, he just needed support to build his very own robotic shuttle.
Saniya Mirwani is a filmmaker based in Mumbai and New York. She works as a Production Associate at Honto88. Saniya is also involved with producing media for the "SAHI movement" that started at Yale University to amplify marginalised voices within the South Asian community. Saniya believes that filmmaking is a medium of social change and is determined to create content that is inclusive and socially positive. She is also currently developing her short film, Any Given Night which is a dark comedy that deals with the issues of women's safety.